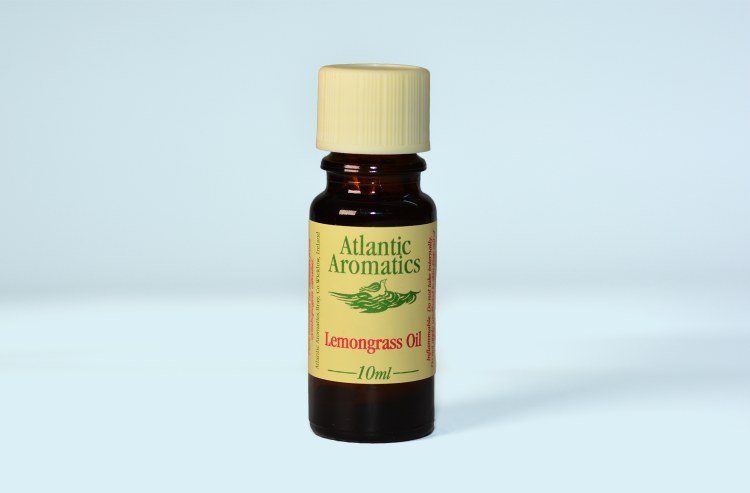 Atlantic Aromatics Lemongrass Oil Organic 10ml
Size: 10ml
€5.95
cymbopogon citratus
Used in an oil burner, Lemongrass Oil will freshen, deodorize and purify the air.
For a stimulating bath, dilute 4 drops of Lemongrass Oil in a half egg cup of vegetable oil or milk and add to the bath water.

AROMATHERAPY/HOME USE Atlantic Aromatics Lemongrass Oil:
- Skin care
Acne, athlete`s foot, excessive perspiration, insect repellent, pediculosis, scabies, tissue toner
- Circulation, muscles and joints
Muscular pain, poor circulation and muscle tone
- Digestive System
Colitis, indigestion, gastroenteritis
- Immune system
Fever, infectious disease

Do not take Lemongrass oil internally!