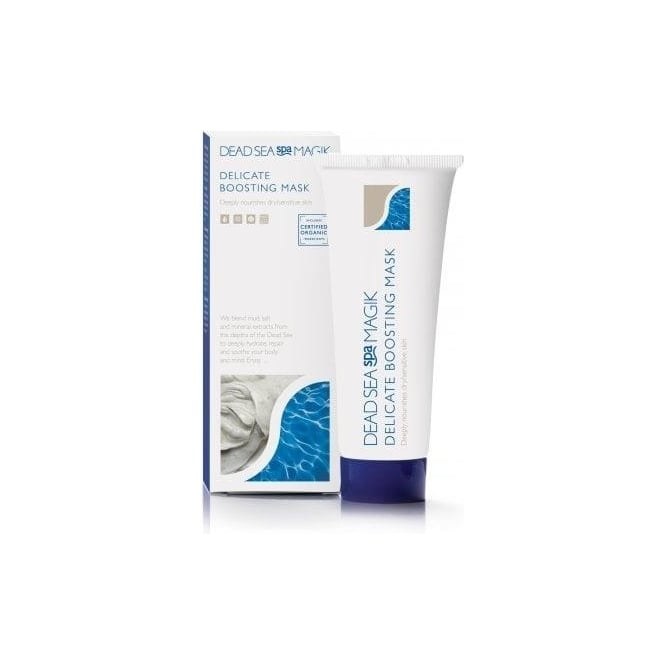 Dead Sea Magik Delicate Boosting Mask 75ml
Size: 75ml
€9.95
Dead Sea Magik Delicate Boosting Mask is an instant skin booster that nourishes, invigorates and revitalises the skin.
A creamy mask containing pure Dead Sea Mud ideal for all skin types.

Gentle enough for the most dry and sensitive skins, Delicate Boosting Mask is a smooth and creamy hydrating mask.

Dead Sea Delicate Boosting Mask Benefits:
- Deply nourishes dry/sensitive skin
- Removes impurities
- Improves skin texture
- Gives skin a fresher look and healthy glow.